This is an archived article and the information in the article may be outdated. Please look at the time stamp on the story to see when it was last updated.
DALLAS -- After being cut by the Dallas Cowboys during the off-season, it looks like free agent Dez Bryant who was once one of the highest paid wide receivers in the NFL, might be trading his helmet for a pair of boxing gloves.
A Twitter tit-for-tat between the receiver and YouTube personality Jake Paul ended with Byrant challenging Paul to a boxing match.
The drama started on Thursday when Bryant messaged the YouTube star to salute him for winning a boxing match-up featuring YouTube celebrities.
Bryant then wrote that he meant to send the message to Jake's brother Logan who is also a YouTube celebrity turned boxer.
Jake decided to play along by mocking Bryant over his dismissal from the Cowboys, replying that he meant to message running back Todd Gurley who just signed a $60 million contract with the Los Angeles Rams. He then made the message public.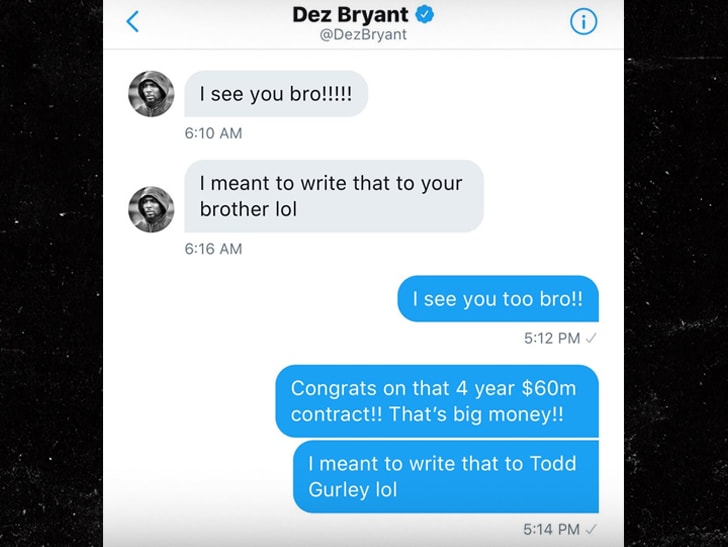 That dig seemed to have packed a powerful punch because Bryant is now requesting they settle the score in the boxing ring.
Cowboys fans, however, want to know where was all of Bryant's bravado on the football field over the last few seasons.
We are staying out of this one, but we can't resist taking a dig at Dez.
Hey, Dez, forget about Todd Gurley. Guess who is now the highest paid wide receiver in NFL history. Here's a hint. He plays for the New York Giants, and just signed a five-year, $95 million contract.