This is an archived article and the information in the article may be outdated. Please look at the time stamp on the story to see when it was last updated.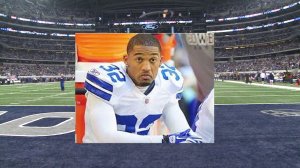 OXNARD, CA -- For Cowboys fans, the latest news out of camp seems eerily familiar. Once again, they've lost one of their premier defenders before the real games start. This year, its cornerback Orlando Scandrick with a torn ACL and MCL.
Last season, linebacker Sean Lee was lost for the season with a torn ACL. It's like a sports version of Groundhog Day.
But like last year, the reigning division champs will have to find a way to march on. That means that other corners will have to step up while Scandrick is stuck watching.
The Cowboys' top brass is already betting on this upcoming season, quite literally, after it was announced they're teaming up with the popular fantasy sports site DraftKings.com.
AT&T Stadium will now have a DraftKings fantasy sports lounge. It lets users experience the game at field level, next to where the visiting team enters and leaves the field.
But wait, fantasy and drafting? Aren't those the very things the NFL told Tony Romo and company they couldn't do just a few
months ago at his fantasy football convention? In fact, Romo and Fan Expo LLC are now involved in a million dollar lawsuit with the NFL.
We'll have to see whether Romo gets a victory in court because on the field he can only get victories if players stay healthy.