This is an archived article and the information in the article may be outdated. Please look at the time stamp on the story to see when it was last updated.
DALLAS —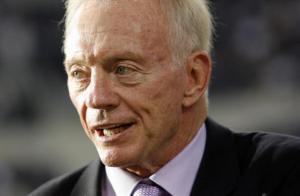 Looks like the same site that brought the "Jerry behaving badly" pics to light last summer, is at it again.
The sports blog/gossip site Terez Owens posted what it calls "alleged pictures of Jerry Jones being friendly with a few more girls."
Hey, now!
But c'mon folks, can anyone really tell the man behind the — umm, sall we say party pics, is in fact the billionaire Cowboys owner?
The pics are blurry and grainy.
Well, it seems the post even has its readers divided.  One man wrote: "this is obviously not Jerruh"
Another agreed: "..that is most definitely NOT Jerry Jones."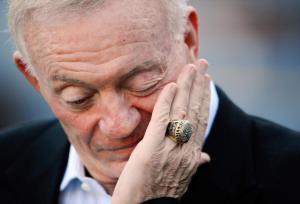 While one reader posted: "Anybody that thinks that's not Jerry Jones has a screw loose. It's him!"
NewsFix reached out to the Cowboys for comment, but no one responded. Maybe because the man in the pics could be Jerry's doppleganger?
Hey, who knows, perhaps the site was just jonesing for attention.
Check out the pics yourself, and decide if you think it's Jones. Click here, to see the pics.