This is an archived article and the information in the article may be outdated. Please look at the time stamp on the story to see when it was last updated.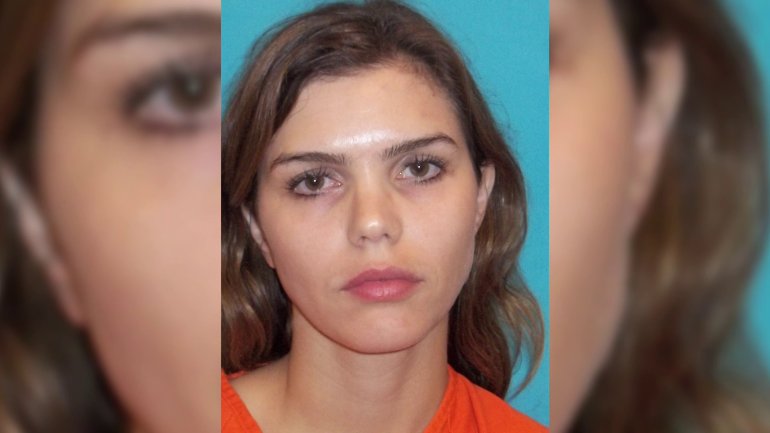 PLANO — We've now learned the Frisco mom accused of driving drunk and crashing her SUV into a pond, with her two young kids inside, is a Plano ISD employee.
The district confirmed to NewsFix Tuesday that Amy Gonzalez Rodiles is now on administrative leave following her arrest on Halloween that's making headlines around the world.
Plano ISD did not elaborate on her duties. But according to the Beaty Early Childhood School website, she is a staff member there. And Rodiles' LinkedIn profile lists her as a special education teacher.
Frisco PD says Rodiles was so drunk, she jumped a curb and ended up submerged in the pond Halloween night.  Her children — ages 8 and 10 — were strapped inside. Amazingly, quick-thinking neighbors and emergency crews were able to fish them out to safety.
"There are no skid marks, so we're not sure she even braked," said neighbor Kristin Egolf, who heard the crash from her nearby house. "She was probably going pretty fast."
Across the county line, another frightful family situation landed a four-year-old boy hospitalized in the ICU.  Dallas PD says the child's mother forced him to drink ant poison.
31-year-old Paw Eh is in jail, charged with attempted capital murder.  Her bail is set at $500,000.
According to the arrest affidavit, the victim's seven-year-old brother told cops his mother "put ant poison in a spoon, added water, then forced his brother to drink it."
The document also notes the child's chilling statement: "My mom wants to kill us with poison powder that kills ants and stuff."
The victim's 12-year-old sister told investigators that their mother "told them earlier in the day that she was going to kill them and herself."
Fortunately, Eh's attempts failed.  Her four-year-old boy is in stable condition.  The other two children are okay and are now staying with a family member.
Two disturbing and bizarre scenes -- a Halloween terror all too real for these families.