This is an archived article and the information in the article may be outdated. Please look at the time stamp on the story to see when it was last updated.
Update: On Saturday, Dallas PD released new surveillance video showing two men suspected of gunning down an Iraqi immigrant at a Dallas apartment complex. Ahmed Al-Jumaili had just lived in Texas for 20-days when his life was unexpectedly taken. Anyone with information is asked to call DPD.
DALLAS, TX — Ahmed Al-Jumaili just wanted a better life; that's why he moved to Dallas.
"A good guy, very ambitious guy. [He] try to do his best to offer a good decent life to his wife and himself," Al-Jumaili's father-in-law, Mohammed Altaae, said.
"We waited for him like15 months to come to the States."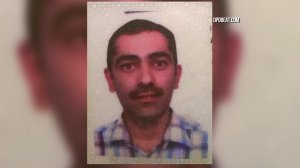 Sadly, just 20 days into Al-Jumaili's stay, his life was taken tragically and unexpectedly. Al-Jumaili was shot and killed in the parking lot of the Walnut Bend apartment complex in Dallas.
Cops say he was just taking pictures of the snow with his wife.  His family tells us this was the first time he had ever seen it.
"We came to America because we thought it was gonna be safer. The environment would be good to raise your kids," Altaae said.
Dallas P.D. is looking into a group of guys they say is behind the deadly shooting, and they're gathering clues from witnesses.
"I heard shots go off and I seen three guys," witness Cheryl Roy explained. "One ran up this way, and two guys ran back that away."
Now, C.A.I.R — the Council on American-Islamic Relations, wants to know if Al-Jumaili and his wife were targeted because they're Muslim.  The group is urging cops to investigate.
Meanwhile, Al-Jumaili's family is left to mourn his loss and question why this ever happened.
"Wrong place. Wrong time," Altaae said.