This is an archived article and the information in the article may be outdated. Please look at the time stamp on the story to see when it was last updated.
FRISCO, TX — A month after news of the deaths of Sumeet and Pallavi Dhawan, the Collin County medical examiner has ruled the wife killed herself and the husband was murdered.
You'll remember, Pallavi's body was found in the pool. The medical examiner determined her cause of death was a combination of a lethal amount of sleeping pills along with drowning.
Sumeet was found in the couple's bedroom and suffered blunt force head injuries. Sleeping pills were also found in his system, but not enough to kill him. His death is being ruled a homicide.
Tragedy first struck this family in January when the couple's son, Arnav, was found dead in their Frisco home.
The medical examiner concluded the 10-year-old likely died of natural causes, but Frisco cops suspected foul play and Pallavi was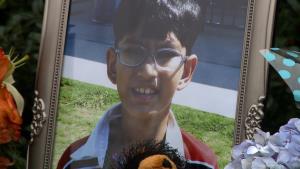 charged with her son's murder.
A suicide note was found at the scene, but police aren't releasing information about what it said.
For now, these new details only leave us with more questions about what really happened behind this family's walls.