This is an archived article and the information in the article may be outdated. Please look at the time stamp on the story to see when it was last updated.
UPDATE: Addison police have withdrawn a capital murder warrant issued for Luz Aurora Granados-Reyes after the Collin County Medical Examiner said he cannot prove her baby was alive when it was delivered in a hotel bathroom. The Dallas County Sheriff's office has been notified that the arrest warrant has been recalled and Ms. Granados-Reyes can be released.
[PREVIOUS STORY]
ADDISON — A Dallas woman is charged with capital murder after police say she killed her newborn baby shortly after giving birth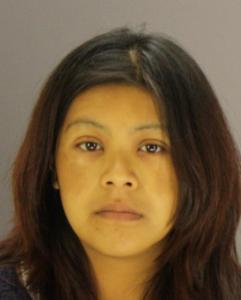 at work.
Paramedics were called to the Hotel Intercontinental in Addison early Sunday morning when an employee reported a maid in labor in the employee locker room.
According to the arrest warrant, paramedics found Luz Granados-Reyes sitting on the toilet with the umbilical cord still attached and the baby "completely submerged in the toilet water."
"Granados-Reyes made no attempt to remove the infant, provide aid or call 911 assistance," the arrest warrant stated.
Both were rushed to Texas Presbyterian Hospital where the baby was pronounced dead. Doctors estimate she was 30 to 32 weeks in gestation.
Granados-Reyes is being held at Lew Sterrett Jail. Bond is set at $500,000.