This is an archived article and the information in the article may be outdated. Please look at the time stamp on the story to see when it was last updated.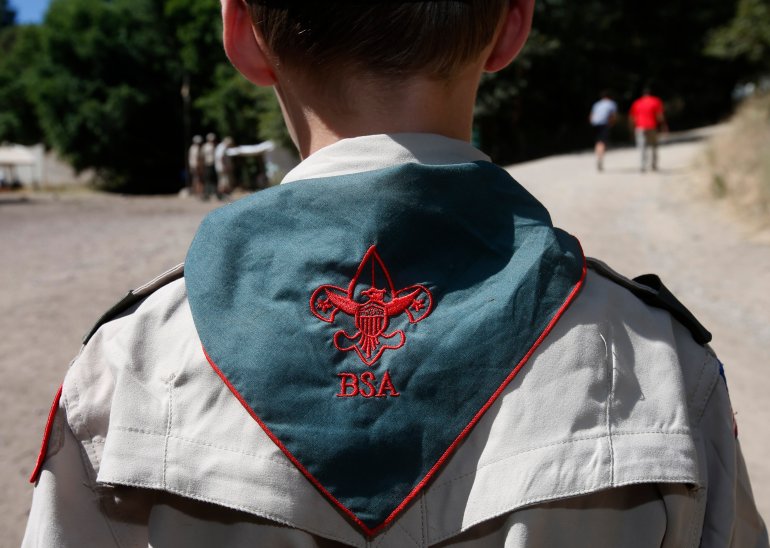 IRVING — The Mormon church and the Boy Scouts of America have called it quits.
The Church of Jesus Christ of Latter-day Saints stated Tuesday they'd be ending the century-long alliance by the end of 2019 to focus on a more "global" objective.
"I can't say I was surprised because we've known for a long time that the church, as an international church that most of the membership is outside the United States, and they were looking for a worldwide program that is the same in Salt Lake City as it is in Paris or Nairobi," Mark Griffin of the Great Salt Lake Scouting Council.
A week ago the scouts revealed they were dropping the word `boy` from their title as more girls join the organization.
Which, by the way, didn't sit too well with many of the Girl Scouts.
"Just changing your name does not make you an expert in girls. Girls Scouts has been serving girls and leading the way with girls for 106 years. We`re the experts in girls, we know how girls learn and lead best," Jennifer Bartkowski, CEO of Girl Scouts of Northeast Texas said.
"They girl need an aall-girlenvironment that's girl-led, hands on, collaborative learning to build their confidence, their comfort with risk, critical thinking, and problem-solving skills, and those are the skills they need."
With all these progressive changes, you can`t help but wonder what the next Girl Scout cookie will be called!
Until then, we'll be waiting for the "Scouts" of America to make their next move.