This is an archived article and the information in the article may be outdated. Please look at the time stamp on the story to see when it was last updated.
NEW YORK, NY -- They say beauty only runs skin deep, but how far does character go? Well, model Nykhor Paul may have exposed a racial flaw in the fashion industry.
The proud South Sudanese beauty has walked with the best of them from NYC to Paris. But, the 26-year-old says she's tired of apologizing for her blackness.
In an Instagram post, Paul calls out "white people in the fashion world." Particularly make-up artists who've constantly come "unprepared to work on dark skin tones".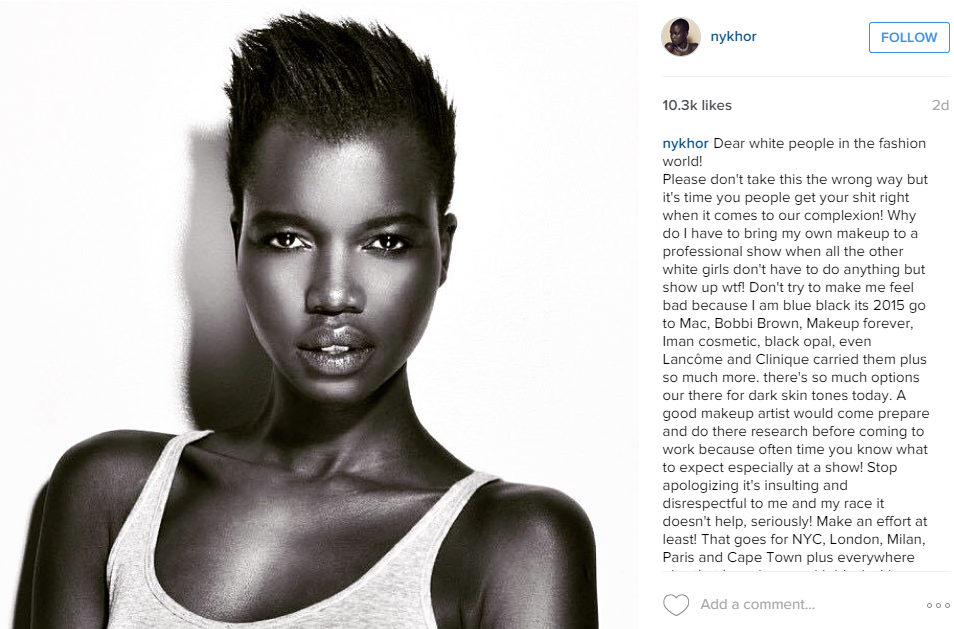 Paul claims that she has to bring her own makeup for shows while the white models have their make-up provided for them.
Paul considers her skin color a blue-black tone, but even she notes that several make-up brands, like Mac and Clinique, do carry shades for her and many others.
This isn't the first time a black model's been thrown major shade. Beauty queen Jourdan Dunn told British Vogue that a white make-up artist refused to touch her because she was black.

Hopefully, this time,  Paul's words will shed light on the racism happening off the runway instead of keeping things in the dark.