This is an archived article and the information in the article may be outdated. Please look at the time stamp on the story to see when it was last updated.
GARLAND — The storm may be over, but the cleanup is on in tornado-stricken Garland. In the works is something some might call a New Year's Miracle.
Samuel and Maria Aguilar were married 24 years ago on December 27th. They came back from celebrating their wedding anniversary to find their home ruined.
"We feel terrible," Maria said. "We tried to get in, but the police didn't let us come."
Her husband explained, "We feel very, very blessed, but we feel bad for our neighbors because we've lived here for 15 years."
"We feel, feel like God has stayed with us," Maria said. "We are very, very blessed.  A lot of people say you are very, very lucky, and I say no.  I'm not lucky, I'm blessed."
And for others, the storm really hit home.
It was the first time Todd had seen his childhood home since the storm when NewsFix met him.
"I grew up here since I was born," he said holding back tears.
When asked what was going through his mind at the moment, "Hope," he replied. "It's a rush of emotions seeing the neighborhood I grew up in and running around in, gone."
But while some of these doors are closed, two houses have their doors wide open.
"I got up Tuesday morning and I was looking at my Facebook, and I was just seeing all those posts about lost dogs and families that didn't have a place to go. And I was just astounded at all the devastation and how all the homes were just completely destroyed," Ron Sturgeon said in a phone interview with NewsFix.  "I was just thinking about having those two big homes. We've got them listed for sale, and it doesn't make sense for them to be vacant when somebody could be using them that obviously would have a great need.  And I don't know, it just overtook me."
And although Christmas is over, a "not-so-secret Santa" is trying to help.
Businessman Ron Sturgeon is offering not one but TWO million dollar homes in Colleyville to victims for a few months until they get on their feet — for just a dollar a month.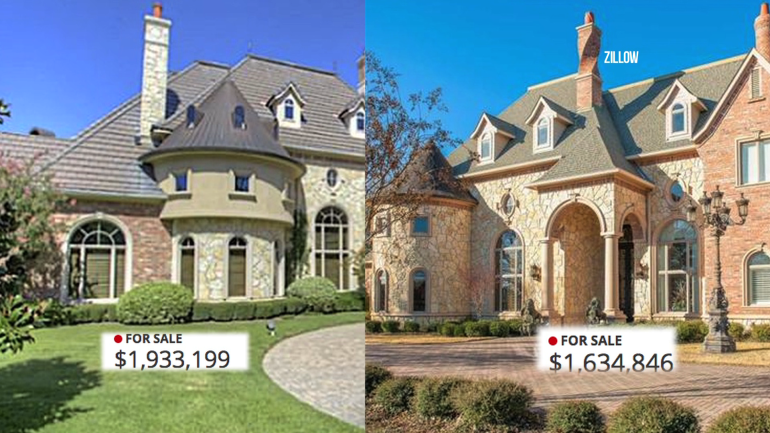 "Some people think I'm crazy, and why would I do that. But I have a thousand tenants, so I understand tenants and I understand rental properties. I've never been a victim of a tornado, but it's pretty devastating looking at those pictures," he added.
To apply for the homes Sturgeon is offering, e-mail jenniferk@rdsinvestments.com.