This is an archived article and the information in the article may be outdated. Please look at the time stamp on the story to see when it was last updated.
LANSING, MICHIGAN — Instead of fixing Flint's toxic water issue, Michigan lawmakers are focused on more important issues
(insert sarcasm) — like making it illegal to perform oral and anal sex.
But(t) why??
The Michigan Senate passed an anti-sodomy law, punishable up to 15 years in prison, to keep people from having sex with animals (gross). There's also wording that bans oral and anal sex between humans.

But lawmakers say, "Hold up! It's not what you think."
The law has actually been on the books for quite some time. It was revised and passed last week to deny pet adoption to anyone who has a history of animal abuse.
Okay, good intentions. But uh, with it being 2016, you couldn't change the wording of this archaic bill?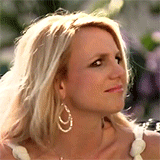 Head over to our Facebook page and tell us what you think about this one. Express Yourself…