This is an archived article and the information in the article may be outdated. Please look at the time stamp on the story to see when it was last updated.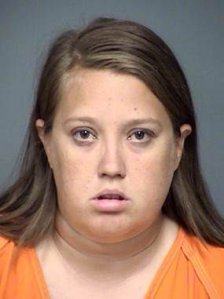 MESQUITE – A former Mesquite ISD teacher's aide will spend 60 years in prison, with no chance of parole, for the continuous sexual abuse of an 11-year-old boy.
Jessica-Jewel Corin Benton was arrested in September 2016 after another student witnessed the behavior and told his mother about it, according to Dallas County District Attorney's Office. The student's mother then reported the activity to authorities. Benton was arrested and charged with Aggravated Sexual Assault, a first degree felony.
The abuse happened from May 2016 to September 2016, and none of the incidents happened on school property. The victim was not one of Benton's students. Benton was employed at the time as a teacher's aide at Mesquite ISD's Ben F. Tisinger Elementary School, but the boy did not attend that school.
Jurors in the case reached a verdict Thursday, taking less than 30 minutes to deliberate her punishment.
Benton had faced 25 years to life in prison for the offenses. The jury heard from her family members and Benton's therapist before returning the sentence of 60 years with no possibility of parole.
"Even though we have a dedicated Crimes Against Children unit within the District Attorney's Office and we work with Children's Advocacy Center and other law enforcement officials across the county, it took a small child with true courage to speak up on behalf of another child to get this investigation started," DA Faith Johnson said. "This verdict should send a strong message, especially with students returning back to school this week that crimes against children will be prosecuted by the DAs Office to the fullest extinct of the law."