This is an archived article and the information in the article may be outdated. Please look at the time stamp on the story to see when it was last updated.
DALLAS, TX — Merry Christmas, MFFL Nation. Consider this an early gift from the Dallas Mavericks Dancers, to you.
"I think the Mavericks fans will really like this," dancer Emily Morales told NewsFix. "We haven't done anything like this before, it's very different from past years. We really hope they enjoy it because we had a great time shooting it."
The dance team unveiled its 2015-2016 Americana-themed swimsuit calendar Thursday night at a special release party. And just in case you were wondering – this party was for adults 21-years and older. Sorry, kids.
The 28-page calendar featuring the Mavs mavens was shot right in the heart of the lone star state at the Branded T Ranch.
"It's a little bit different, it's not at a beach, or something, it's got a Texas flavor to it and I like it, I like it a lot," Mavs fan Clay Bransom said. 
"I just had to make the trip to meet the girls and get the calendar," fan Gabino Martinez added. "This is going to be a Christmas gift for a big Mavericks fan I have."
The calendar is more than eye candy for fans; every 10-dollar purchase also included a raffle ticket to win tickets to a game, Mavs gear, even free workouts from D1 Fitness.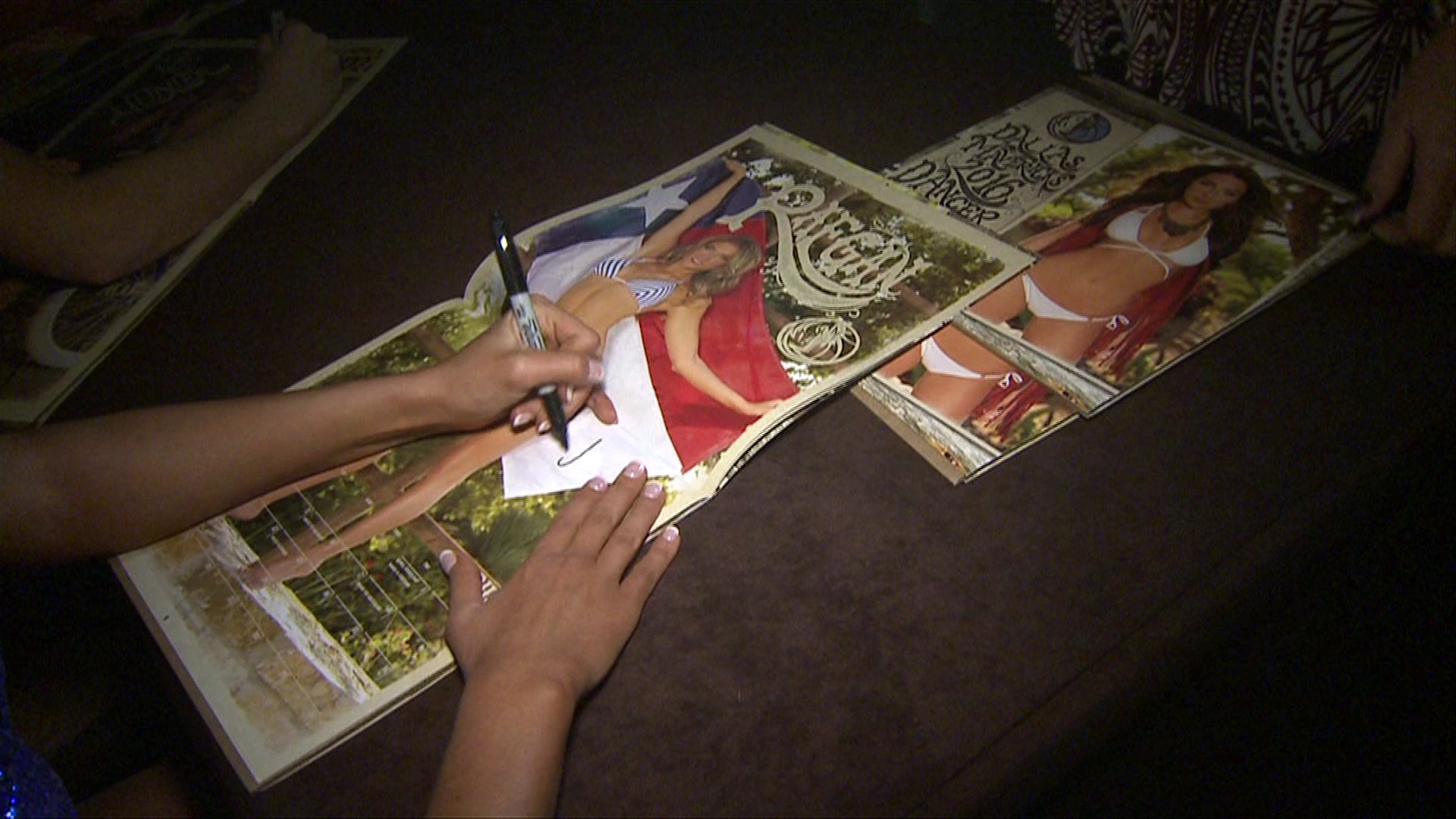 "It's really a chance for everyone to really know who the Dallas Mavericks Dancers are, and what we're about," Mavs Dancer Ashley Hancock told NewsFix.
Hey, we think the pics would turn any guy into a Mavs fan.
You can buy your calendar at mavs.com or at the Mavs fan shop, The Hangar.
[playbuzz-item url="//www.playbuzz.com/joycemartin10/what-will-the-year-2016-have-in-store-for-you"]