This is an archived article and the information in the article may be outdated. Please look at the time stamp on the story to see when it was last updated.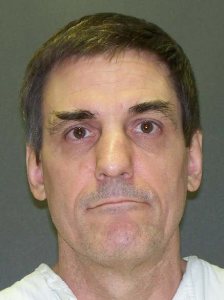 HUNTSVILLE — Just hours before he was set to die, a federal appeals court halted Wednesday's execution of Texas death row inmate Scott Panetti.
His attorneys say he is too mentally ill to be put to death.
Panetti's case has sparked debate for years over whether the state can execute someone who is severely mentally ill.
During his trial for the 1992 slayings of his mother and father-in-law, Panetti represented himself — dressed in a purple cowboy outfit — and called Jesus, John F. Kennedy and the Pope to the stand.
The now-56-year-old was convicted of shooting them to death at close range, in front of his wife and daughter.
Panetti's lawyers say he's suffered from schizophrenia for 30 years, and he was hospitalized for mental illness numerous times before the murders.