This is an archived article and the information in the article may be outdated. Please look at the time stamp on the story to see when it was last updated.
LONDON, ENGLAND -- As if women didn't already have enough issues with body image, get a load of this picture.
A new poll done by lingerie shop Bluebella.com, surveyed 500 men and 500 women to get an idea of what the perfect woman looks like, and we won't lie to you, it's a teensy bit discouraging!
According to the men, the perfect woman has Scarlett Johansson's hair, Megan Fox's face, and Kim Kardashian's tata's.  For the ladies, asked their idea of the perfect woman, everything was a little less, well, just less.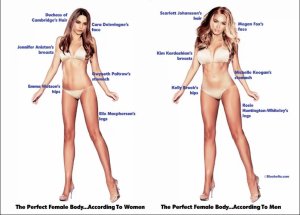 The popular opinion was Cara Delevignes mug, Kate Middleton's locks, Gwyneth Paltrow's tummy, and Jennifer Aniston's bust.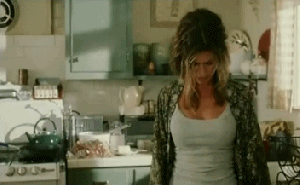 Of course, they didn't leave the perfect man out!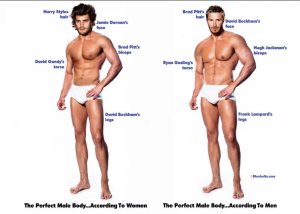 The ladies like Harry Styles's flowy mane while the guys prefer Brad Pitt circa 2006. As far as muscles go, women preferred men a bit more lean, where men like something a little more hench.
Listen, if you look like any of these photo shopped figures, good for you. If not, don't worry, because you know what they say: beauty is in the eye of the beholder.