This is an archived article and the information in the article may be outdated. Please look at the time stamp on the story to see when it was last updated.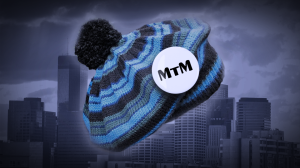 Conn. -- TV legend Mary Tyler Moore has died at a Connecticut hospital, her longtime representative Mara Buxbaum said. "Today beloved icon Mary Tyler Moore passed away at the age of 80 in the company of friends and her loving husband of over 33 years, Dr. S. Robert Levine. A groundbreaking actress, producer, and passionate advocate for the Juvenile Diabetes Research Foundation, Mary will be remembered as a fearless visionary who turned the world on with her smile."
TMZ reported earlier a source "close to the family" that 80-year-old actress Mary Tyler Moore is in the hospital and in "grave condition."
Family members were reportedly visiting the hospital to say their goodbyes.
Moore was most well known for her roles in "The Dick Van Dyke Show" and "The Mary Tyler Moore Show."
https://vimeo.com/82884853
A bronze statue stands in Minneapolis, where The Mary Tyler Moore Show takes place; the statue depicts Moore's iconic hat toss from the show's opening sequence.
Mary Tyler Moore was born December 29, 1936 in Brooklyn. She was married three times and had one child, son Richard Meeker, Jr., who died in 1980 after accidentally shooting himself with a shotgun at age 24.
She was nominated for an Emmy 15 times, winning seven, for performances in The Dick Van Dyke Show and The Mary Tyler Moore Show (she also won two Golden Globes for her TV series work) and the miniseries Stolen Babies. Moore also won a Tony Award for Whose Life Is It Anyway? She won a Golden Globe and had an Oscar nomination for her work in Ordinary People.
In 2012, Moore received the Screen Actors Guild Lifetime Achievement Award.
Moore had Type 1 diabetes and was the international chairman of the Juvenile Diabetes Research Foundation.