This is an archived article and the information in the article may be outdated. Please look at the time stamp on the story to see when it was last updated.
AUSTIN -- Hey, Trump may have to worry about keeping folks in the U.S. if he becomes president. A recent survey from the news site Vox.com says 28% of Americans claim they'll move to Canada if Donald Trump wins the race!
Some people have already gone public with their future plans:
If Donald Trump becomes president, I'm moving to Canada after I graduate college. #ThinkItsAGame2016

— DemiGod (@_JayEmAye) May 8, 2016
https://twitter.com/janeamarissa/status/728280019995267073
So, if you're one of the ones worried about a "Trumpocalypse," do you have your escape plan ready? Well, if you don't qualify for a permanent resident Visa, you can always marry a Canadian.
Sounds kinda cray-cray, but Austin-based dating site MapleMatch.com will help you! Their goal is to link up single Americans, who don't want to get Trumped, with eligible Canucks.
Get it? Maple... Match?
Hey, if they look anything like hottie Canadian-born celeb Drake...
...or Ryan Gosling, pretty sure people would be willing to sign up, eh?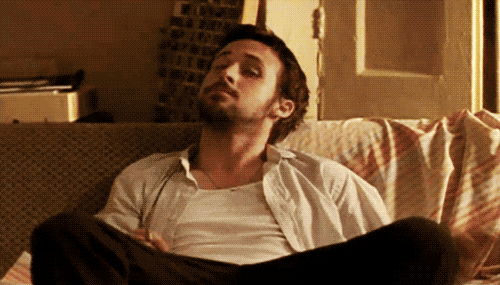 Now, the real bummer is -- this clever site hasn't officially launched yet. But Maple Match founder Joe Goldman is currently hiring.
So, if you're looking for love on the other side of the border, put your name on the waiting list. But you better hurry because according to Maple Match, a limited number of Canadians are available.
Ahhh, romance and refuge. Now, that's a perfect match!