This is an archived article and the information in the article may be outdated. Please look at the time stamp on the story to see when it was last updated.
BELFAST, IRELAND -- Have you ever been so excited to see your favorite band in concert, only to realize you bought the wrong tickets?
Well that's what happened to a guy in England who thought he got a rockin' deal on a pair of tickets for him and his girlfriend to see the Red Hot Chili Peppers live, but didn't realize until a couple days before the concert that he actually bought tickets for the Red Hot Chilli Pipers instead.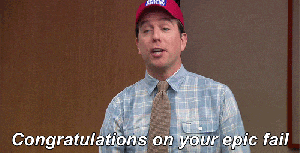 Yeah, the Red Hot Chilli Pipers are a bagpipe cover band and they actually aren't half bad!
The happy owner of those tickets posted on Twitter saying they flew from Chesterfield, England to Belfast, Ireland to watch the band.
Still can't believe we've flown over to Belfast not for the @ChiliPeppers but to see the 'worlds best bagpipe band' @chillipipers ... thought I'd got a rate good deal on tickets n'all. Had a nightmare pic.twitter.com/YO72amVR4I

— Duncan Robb (@Dunc_Cfc) February 10, 2018
Turns out the couple stayed for the show and even got some merchandise!
They may not have rocked out to Californiacation like they wanted to, but at least they got a pipin' good story out of it!