This is an archived article and the information in the article may be outdated. Please look at the time stamp on the story to see when it was last updated.
WYLIE, TX — Things are heating up for Enrique Arochi — the last person seen with Christina Morris. We've learned he no longer works as a Sprint Store manager in Wylie because he was arrested for stealing a phone.
"He took a phone from the Sprint store. He completely used a different phone for a couple different days after the disappearance of Christina," a former co-worker, who wants to remain anonymous said.
Wylie PD arrested Arochi with the phone. He was later released on bond.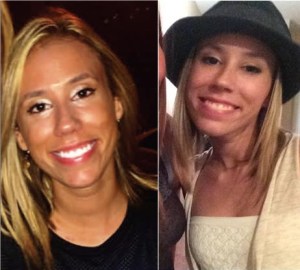 "When they recovered the phone, the phone had been wiped clean," Christina's stepmother, Anna Morris said.
And that may not be the only thing that got cleaned up.
Cops say they found another video of Arochi at a gas station, just hours after he was seen walking into the Shops at Legacy parking garage with Morris. Plano PD won't release it, but say Arochi is seen using a squeegee to clean the trunk area of his car and wiping off the passenger door with a cloth.
WATCH: Enrique Explains His Side of the Story to NewsFix
After allegedly cleaning his car, he showed up to work looking like he'd had a rough night.
"He came in at 11, looked hungover, looked like a big mess, and had a big bruise on his arm," Jacob Talamantes said.
Tuesday we told you how Plano PD released a search warrant that shows another co-worker says Arochi had bruises and a bite mark.
READ COMPLETE PLANO PD SEARCH WARRANT
"At first he said he got into a fight at a bar, over his car. Later he changed his story that he was working on his car and that the rim fell on him."
Despite all this newly released evidence and the co-worker claims, Plano cops are not calling Arochi a suspect.
NewsFix reached out to Arochi about the newly released information, but he declined an interview.