This is an archived article and the information in the article may be outdated. Please look at the time stamp on the story to see when it was last updated.
IRVING -- With so much hate going on in our country, it's refreshing to witness a stand for unity, right? Well, that's what we thought until this happened.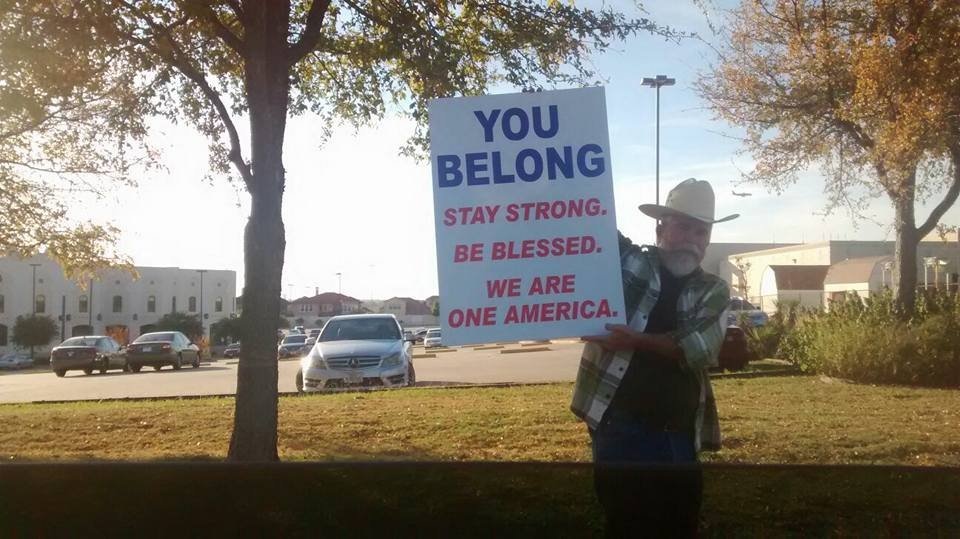 The Reddit post showed a guy holding a sign outside of the Islamic center of Irving
that read, "You belong. Stay strong. Be blessed. We are one America."
Turns out, his words to the Islamic community inspired a lot of hate.
So much hate the site had to block people from posting because the photo received more anti-Muslim comments.
But on the other hand some folks feel his message is right on time!
Justin Normand finally stepped forward on Facebook, saying, ""I'M THE TEXAN WHO HELDTHE 'YOU BELONG' SIGN IN FRONT OF THE MOSQUE IN IRVING [sic]."
Just last week, a mosque in California received an anti-Muslim letter. That note was filled with hateful words such as, "You Muslims are vile and filthy people," and  "President elect Donald Trump will cleanse America starting with Muslims!"