This is an archived article and the information in the article may be outdated. Please look at the time stamp on the story to see when it was last updated.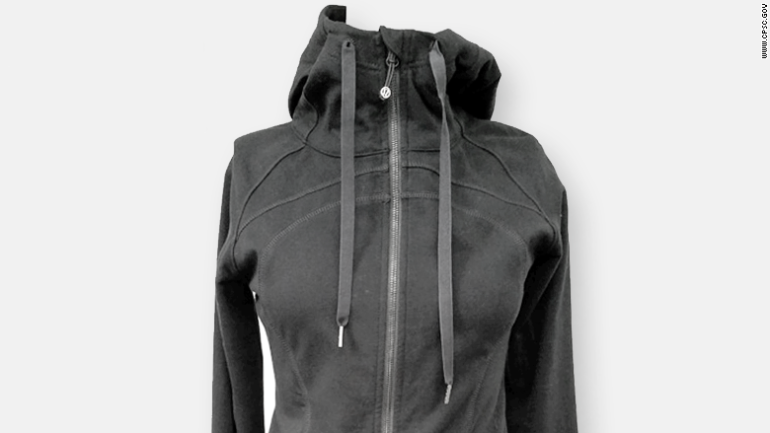 DALLAS — Another wardrobe malfunction from Lululemon. This time, it doesn't have anything to do with see-through yoga pants. Instead, the recall centers around tops that could be dangerous to your health.
That's right, Lululemon is yanking 300,000 women's tops because the hard tipped drawstrings have whipped several folks in the face, causing injuries.
"When the elastic draw cord with a hard tip in the hood or around the neck area is pulled or caught on something and released, it can snap back, impact the face area and result in injury," said the Consumer Product Safety Commission.
The CSPC said there were "seven reported incidents, resulting in seven injuries to the face and eye."
"Consumers should stop wearing the tops with the elastic draw cord and either remove the draw cord or contact Lululemon Athletica to request a new, non-elastic draw cord with written instructions on how to replace the draw cord," said Health Canada, that country's consumer protection agency. Lululemon is based in Vancouver.
The tops cost from $75 and $260 and were manufactured in Bangladesh, China, Indonesia and Peru.
In 2013, the company pulled certain yoga pants from its stores because they became transparent when the wearers bent over.