This is an archived article and the information in the article may be outdated. Please look at the time stamp on the story to see when it was last updated.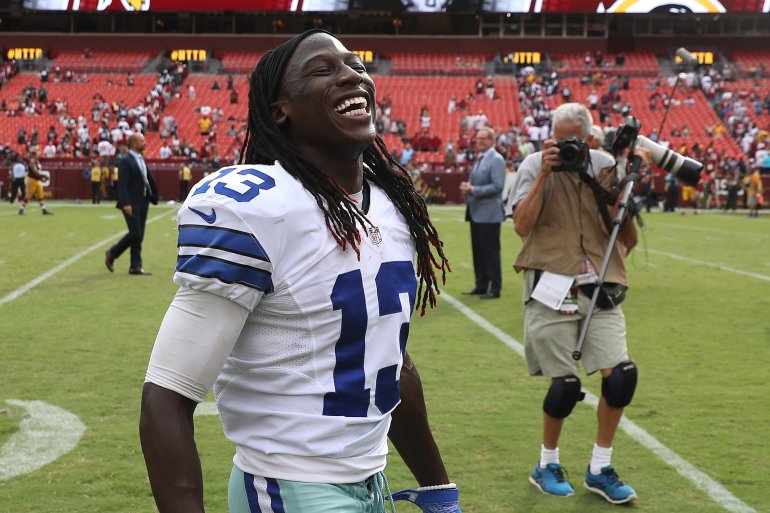 PRINCE WILLIAM COUNTY, Va. – Lucky Whitehead's luck keeps getting worse. One day after the Dallas Cowboys learned of an arrest warrant and cut him from the team, Whitehead has been cleared in Virginia — complete with a police apology and rescinded arrest warrant. Virginia authorities say it's a case of mistaken identity and the former Cowboys wide receiver is NOT the man they are looking for after all.
Turns out, a guy arrested by Prince William County officers in the early morning hours of June 22 had no ID, but verbally gave cops Lucky Whitehead's name, date of birth, and Social Security number for Rodney Darnell Whitehead, Jr. — Lucky's full name — as his own. When whoever the man claiming to be Whitehead did not show up for a court date, a warrant was issued.
Too bad they couldn't have figured that out before yesterday's Cowboys training workout in Oxnard, California, right?? Whitehead was escorted from the field as news broke of the arrest, and a few hours later he was out of a job.
The police department released this statement regarding the mistaken identity:
"Upon reviewing the June 22, 2017 arrest of an individual named "Rodney Darnell Whitehead, Jr.", the police department is confident that the man charged with petit larceny, and who is subsequently being sought on an active warrant for failure to appear in court, is not Lucky Whitehead of the Dallas Cowboys.
The man charged on the morning of June 22 was not in possession of identification at the time of the encounter; however, did verbally provide identifying information to officers, which included a name, date of birth, and social security number matching that of Rodney Darnell Whitehead, Jr. Officers then checked this information through the Virginia Department of Motor Vehicles (DMV) database.
The DMV photo on file was then used to compare to the man who was in custody. Officers acted in good faith that, at the time, the man in custody was the same man matching the information provided. At this point, the police department is also confident in confirming that Mr. Whitehead's identity was falsely provided to police during the investigation. The police department is currently seeking the identity of the man involved in the incident.
Since the identifying information provided by the arrestee during the investigation was apparently false, the police department is working with the Prince William County Commonwealth Attorney's Office to clear Mr. Whitehead from this investigation. The police department regrets the impact these events had on Mr. Whitehead and his family."
You can bet whoever the mystery man is has even more trouble on his hands now, probably from police and Whitehead himself.
But you know what? Lucky does still have his dog, Blitz. So there's that.