This is an archived article and the information in the article may be outdated. Please look at the time stamp on the story to see when it was last updated.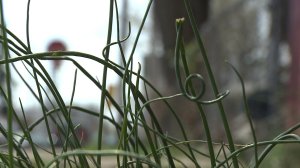 CHAMBERSBURG, PA–We don't all pay as much attention to our lawns as our neighbors would like.
But nobody wants to live next to the people who let their grass get out of hand. They take that seriously in Chambersburg, Pennsylvania.
If your grass is more than ten inches tall, the city will slap a sign on it, telling everyone about your lawn care practices.
"The sign, which is 18 by 20 inches, the standard size of a political sign, which we place on the property then everybody knows, yes, it's been reported," Chambersburg council president Allen Coffman said.
If lawn shaming for five days isn't enough to start your engine, the town council will send someone out to mow for you. And they'll send you a bill.
"You could conceivably end up with a mowing bill that could be several hundred dollars to mow a residential lot," Coffman said.
Yow! Haven't these folks heard of getting some kid to mow it for 20 bucks? That's a big bill!
"I'm against that. You've got people that are just trying to make it out there," Chambersburg resident William Woods said.
"You're living there so why wouldn't you want to take pride in your property and where you live?" resident Sue Eaken said.
Or maybe they should feel lucky anything will grow on their lawns. After years of drought, some of us in Texas are glad to see anything sprout.