This is an archived article and the information in the article may be outdated. Please look at the time stamp on the story to see when it was last updated.
LOS ANGELES, CA — Who doesn't like rocking a screen tee with their favorite band or iconic music artist on it? Well,  Kylie and Kendall Jenner decided they could capitalize on the trend by selling some for $125 a pop! The problem is: They took Pac and Biggie shirts and put their own faces over the Hip-Hop legends.
If you think people in the Twitter-verse were the only ones buzzing about it.
Think again.
B.I.G's  own mom called out the sisters on Instagram.
https://www.instagram.com/p/bv7idxeat5_/?taken-by=volettawallace
After finding out Kendall also put her face over an Ozzy shirt, Sharon Osbourne shared her thoughts.
https://www.instagram.com/p/bv703o8frfz/?taken-by=sharonosbourne&hl=en
And this is what Kelly O. had to say.
Damn.
Well … Shortly after B.I.G's estate threatened to sue, the shirts were taken down from the girl's website. Kendall and Kylie also tweeted an apology claiming the "designs were not well thought out."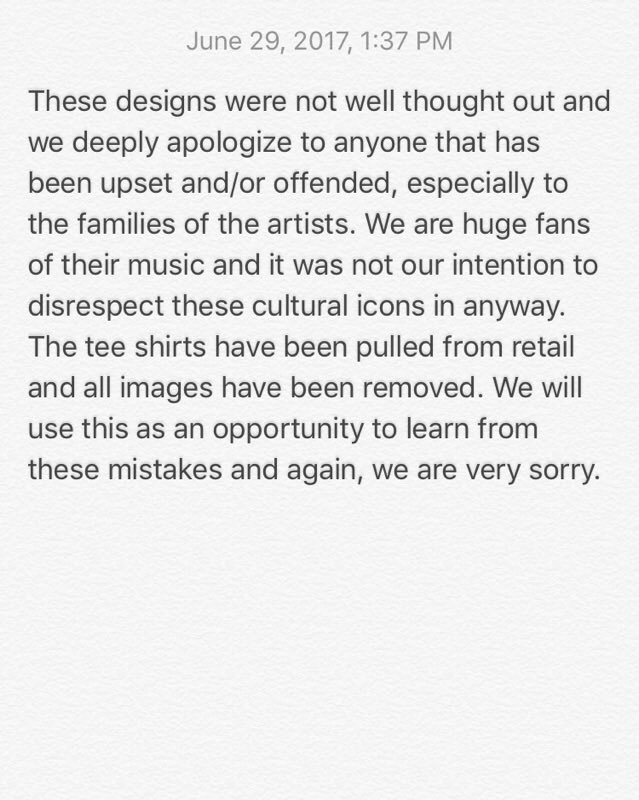 Guess everyone can probably agree those shirts were bad business. Now the question is: Who was really going to spend $125 bucks for them?!