This is an archived article and the information in the article may be outdated. Please look at the time stamp on the story to see when it was last updated.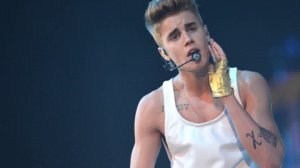 LOS ANGELES– Kids, you can learn a lot from Justin Bieber. Here's why you should not throw eggs at your neighbor's home.
You could end up in anger management classes, on probation for two years and forced to pay your neighbor nearly $90,000.
Those are the terms for The Biebs under a plea deal accepted in a Los Angeles county courtroom on Wednesday. Justin was a no-show, but his lawyer entered a no contest plea to misdemeanor vandalism.
The bad boy's troubles are far from over. He faces two other cases — a drunk driving arrest in Florida and an assault case in Toronto.
Oh Baby!