This is an archived article and the information in the article may be outdated. Please look at the time stamp on the story to see when it was last updated.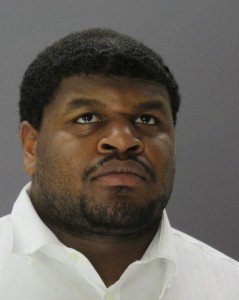 (Photo: Dallas Co. Jail)
Former Dallas Cowboys player, Josh Brent, was released from the Dallas County Jail at 12:08 P.M. Sunday.
Brent was convicted of intoxication manslaughter back in January. He was sentenced to serve 180-days in jail and 10-years' probation.
In December 2012,  Brent  was involved in a fiery crash that killed his friend and teammate, 25-year-old Jerry Brown Jr.
Brent was behind the wheel, following a night of heavy drinking.
According to reports, Brent will continue his sentence at a rehab facility.