This is an archived article and the information in the article may be outdated. Please look at the time stamp on the story to see when it was last updated.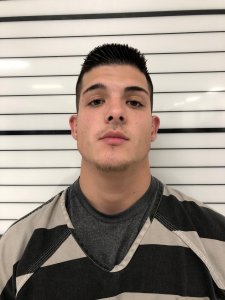 JOHNSON COUNTY – A North Texas sheriff's deputy is accused of sexual misconduct involving a child.
Toby Bryce Allison, 23, a newly-appointed  and now former deputy in the Johnson County Sheriff's Office, is accused of sexual misconduct involving a 13-year-old girl.
JCSO says a 'credible' phone tip August 14 led to an internal investigation, aided by the Texas Rangers, and Allison's subsequent arrest. The alleged incident took place when Allison was off-duty.
Allison was terminated from JCSO August 24 before being arrested for Aggravated Sexual Assault of a Child, a first degree felony. His bond was set at $100,000.