This is an archived article and the information in the article may be outdated. Please look at the time stamp on the story to see when it was last updated.
ARLINGTON, TX —We love our Cowboys jerseys, whether they are current stars, throwback legends or guys who don't even play here anymore.
Every home Cowboys game we're out at the tailgating parties looking for one that stands out from the others: the Jersey of the Game!
With so many Cowboys legends to choose from, it can be hard to decide on one jersey, so Shawn Mitchell decided to go four in one!
"We have Tony Dorsett, legendary running back, another legendary running back, Emmitt Smith," Mitchell showed. "We also have Troy Aikman and Roger Staubach… I'm a lifetime Cowboy fan so I've seen all these players play and been loving the team for over 40 years and so when I saw it, I knew I had to have it."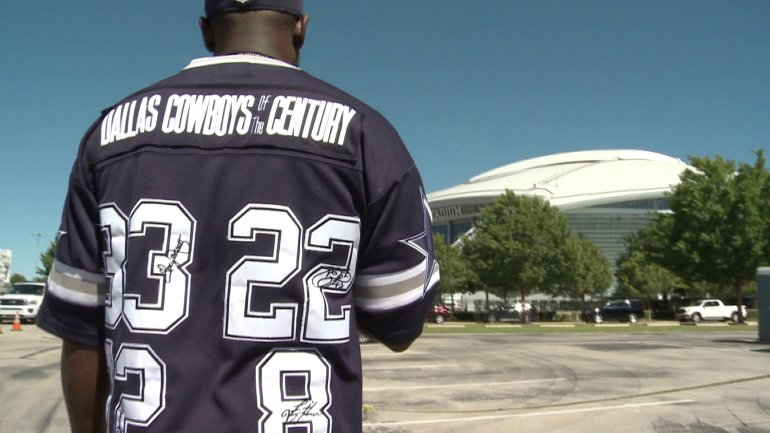 Heading out to the game? Be sure to rock your best Cowboys jersey and you could be our next Jersey of the Game!