This is an archived article and the information in the article may be outdated. Please look at the time stamp on the story to see when it was last updated.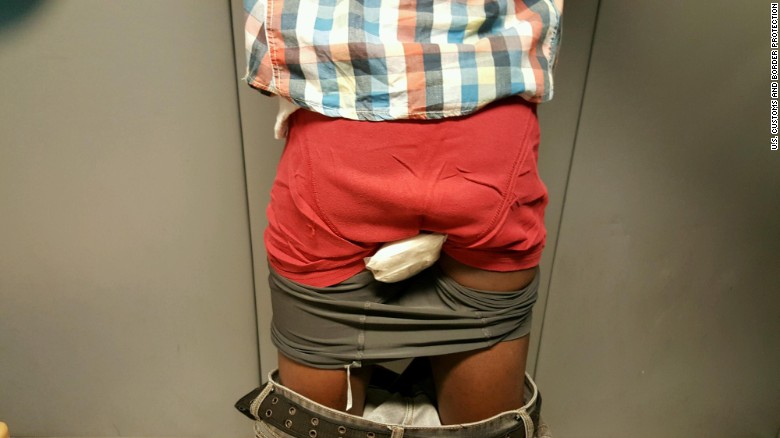 NEW YORK – I see London. I see France. I see coke in your underpants! Coke as in cocaine, folks. And this isn't just a remix to one of your childhood chants.
A man got busted trying to smuggle a pound of cocaine tucked in his underwear into the United States.
Officers say Romario Lewis seemed nervous during a bag inspection after arriving at New York's Kennedy Airport from Jamaica on April 16, according to a release from the U.S. Customs and Border Protection.
That search turned up two packages in his groin area — both containing a white powdery substance that tested positive for cocaine.
The street value is estimated at $19,000.
Lewis was placed under arrest and then turned over to Homeland Security Investigations.
He will be prosecuted by the U.S. attorney's office in the U.S. Eastern District Court of New York.