This is an archived article and the information in the article may be outdated. Please look at the time stamp on the story to see when it was last updated.
Folks love cheese. People even once thought the moon was made of it. If you're a cheese enthusiast, and think cheesy jokes are gouda, and that cheddar makes everything better, then you'll want to stop by this quaint shop in Fort Worth -- it's all about the cheese at Magnolia Cheese Company.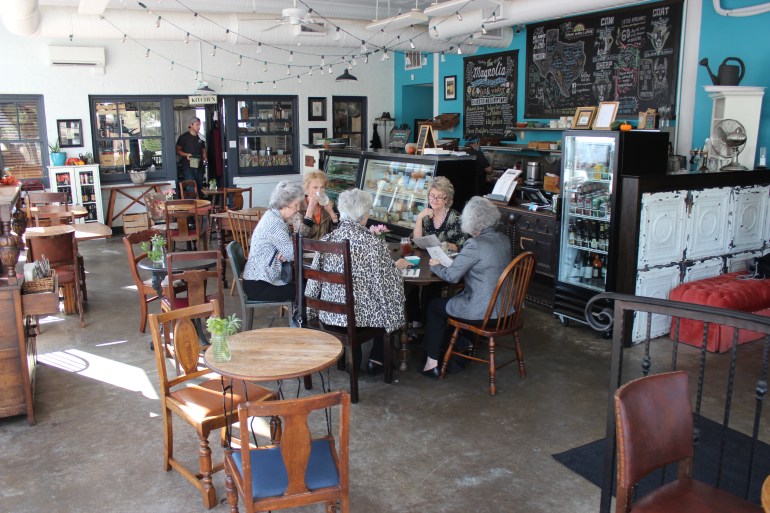 When you walk in, it feels timeless. Don't be surprised to see a local farmer or cheese maker  delivering their labored creations straight to the shop.
Elizabeth Northern explains, "In this cafe, we have a full service cut to order cheese shop."
Magnolia Cheese Company has been getting a lot of attention and love from cheese lovers -- and the community they're in.  In an area that's reminiscent of parts of Austin and Denton sits Elizabeth Northern's creation. Over the years, she's gained a passion for locally produced products and cheese.  She started learning about the local cheese makers and their stories, and sharing those stories with friends.  Her passion eventually lead her to Cheese School, and opening up shop in Fort Worth. With the help of Executive chef Jenn Williams, this cafe has become the place to be in Funky Town to learn and try cheeses and  various fresh seasonal foods.
The menu has everything from sandwiches and and cheese cakes to wine pairings and cheese and charcuterie boards. And they even have gift baskets pairing wines and cheeses.
Williams says about the cheese cakes,"It's a little different than your New York Style cheesecake; it's a lot lighter fluffier."
There are plenty of offerings  at Magnolia Cheese Company. So if feta is calling your name ... and you're ready to eat your way through a maze of Swiss, head to Fort Worth where THE SECRET INGREDIENT IS ALWAYS *CHEESE.*