This is an archived article and the information in the article may be outdated. Please look at the time stamp on the story to see when it was last updated.
IRVING-- Tiffanie Tucker was driving to work like any other day when she saw something she can't shake. She says a school bus driving down an Irving street ran over a dog.
She says the driver didn't stop.
"I parked my truck real fast and ran over, the dog was screaming and crying," Tucker said.
Some others in the neighborhood also helped out.
"We pulled it out of the street, and just sat with it. It was bleeding, it was busted up, it was just sad."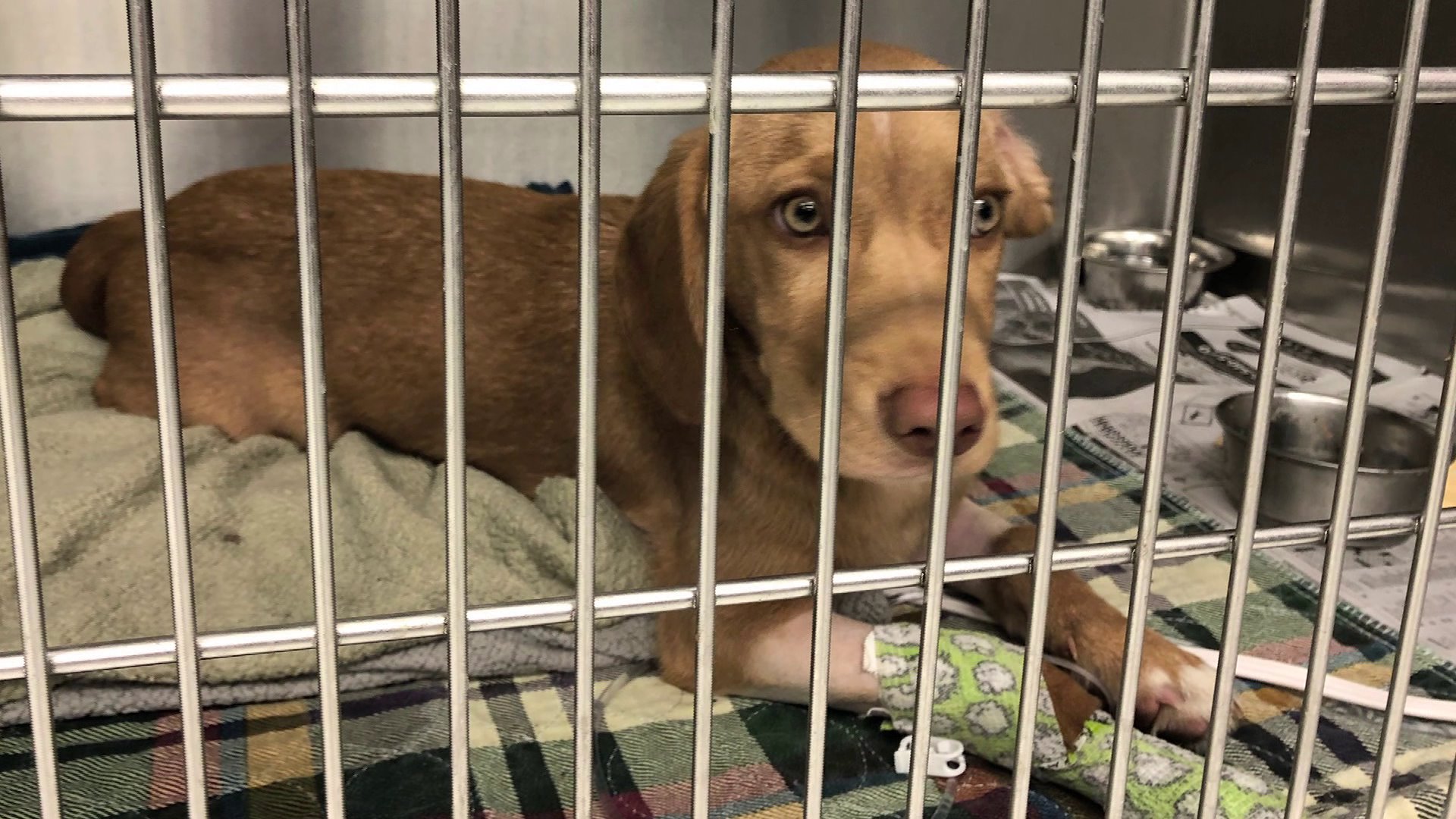 He's now at the Irving Animal Shelter with a broken leg, hurt ribs, on an IV and pain medication.
They are pretty certain he'll recover, which is music to Tucker's ears.
"You can't just let something bad happen and not do anything."
A representative from Dallas County schools says they are looking into what happened. It's possible the driver had no idea. But, if they did, the typical procedure is to call dispatch and get animal control over to check on the animal, rather than stopping the bus with kids on board. Adding that children's safety is their number one priority.
Michael Whiteside with the DFW Humane Society says they are planning on taking in the dog and will adopt him out. Unless the owner of the dog comes to claim him in the next week.
A fund called the Guardian Angel Fund will be paying for the surgeries the dog needs. If you want to help, you can donate here.
Whiteside says they get a lot of animals coming in who have been hit by cars.
"Sometimes with animals it's really difficult, because a lot of them tend to just dart into traffic," he said. "They don't know any different."
Meanwhile Tucker is hoping people will take note of what happened.
"Be aware of your surroundings, I mean animals can't talk for themselves, they can't fight for themselves, you just have to be an advocate for them," she said.