This is an archived article and the information in the article may be outdated. Please look at the time stamp on the story to see when it was last updated.
DALLAS -- Hey,  remember all those people who stood in those endless lines waiting for the latest iPhone?
Well, Apple just announced what we already knew, they sold a whole lot of iPhones!
Apple sold 74.5 million iPhones around the world in the last three months of 2014. Let's break that down for you: It means Apple sold 34,000 iPhones every hour, every day, for 90 days.
Apple raked in $54.6 billion; that's an $18 billion profit from last year.
Perhaps it's Apple's new leadership that's helping bring in the big bucks. Tim Cook took over as CEO after Steve Jobs died in 2011. Since then, the company's profits have tripled.
Cook might not be the dreamer Jobs was, but you can't deny that he's doing a pretty good job. The bar just moved to another level.
I guess it's true. Bigger is better and for Apple, bigger screens mean bigger bank.
MORE: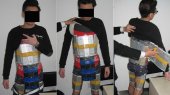 Man Busted Smuggling 94 iPhones Strapped to Body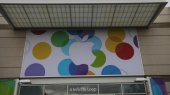 Apple's New Security Feature Not Good Enough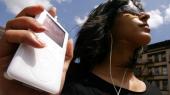 Your Original iPod Could Make You Rich!