This is an archived article and the information in the article may be outdated. Please look at the time stamp on the story to see when it was last updated.
DALLAS– We`re sliding into the new year, quite literally. Yes, we are talking about ice.
Some people aren't too happy about having to scrape their cars, but the real trouble is the dangerous road conditions. Some people made jokes about it.
So, basically,…… @DFWscanner @NRHPD @wfaaweather pic.twitter.com/JqfrQ6LrOU

— Zima Princess (@zimaprincess) December 31, 2017
But, the reality is, the slick roads have caused at least 100 crashes across Dallas and Fort Worth. More than a dozen of those crashes were rollovers.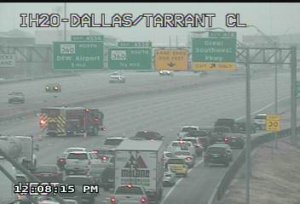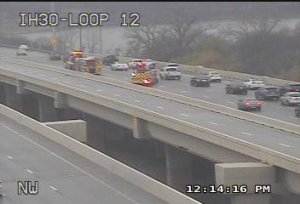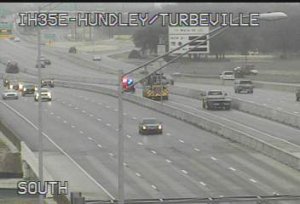 And take a look at this picture of a Carrollton squad car, posted on their Facebook page. A driver hit a it while the officer was helping with a different weather related crash.
To prevent more accidents, North Texas Tollway employees have been working around the clock to keep roads safe. They have been watching thousands of live roadway cameras, and getting help to those who run into trouble.
Crews already treated the roads, but they are prepared for things to get worse.
Anjelica Solano, with North Texas Tollway said, "14 million pounds of sand, 12 million pounds of MD-20, and 11 million pounds of salt. So, we have platy of chemicals in case the weather is extreme and needs to be treated."
If you're out driving, watch out for road closures.
And if you're trying to slide out of Dallas, well good luck. More than half of the flights out of Dallas aren't on time because of the ice.