This is an archived article and the information in the article may be outdated. Please look at the time stamp on the story to see when it was last updated.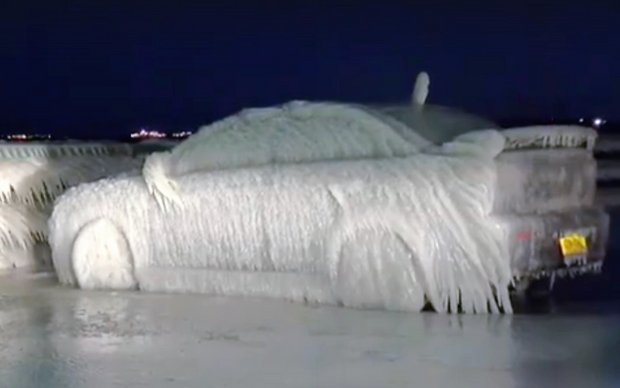 BUFFALO, NY — And this is what happens when you park your car outside in an ice storm near Lake Erie — a carsicle.
The car is encased in ice!  Needless to say, the owner is going to need more than an ice scrapper in order to move anytime soon.
What happens when you park your car near Rt. 5 @WKBW @7FirstAlert #Buffalo pic.twitter.com/lEqoOXHlz8

— Matthew Bové (@Matt_Bove) January 11, 2016
Thank goodness we don't have those type of problems here in the DFW. North Texans wouldn't know how the heck to handle this. We can barely drive in the rain. Yeah, we took it there. Ha.