This is an archived article and the information in the article may be outdated. Please look at the time stamp on the story to see when it was last updated.
SANGER, TX — Dude, you've got to be kidding me. THIS is the most popular house for sale in the country?!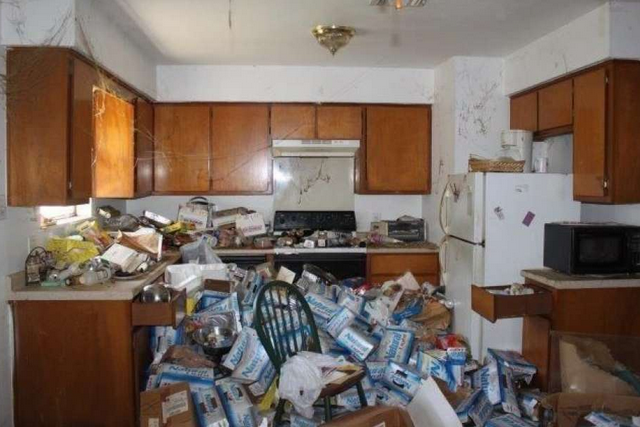 Wow. The homeowners were clearly partying like rock stars — on a BUDGET — at a house for sale in Sanger. They were getting wasted off lots and lots of cheap Natty Light beer.
From the hallway to the kitchen to the bedrooms, we're talking hundreds of empty beer cans and boxes. And don't forget the spooky spiderwebs everywhere.
Eek!
Pics of the three-bedroom house at 108 Freese Drive are being shared like crazy. Folks can't believe the real estate agent actually posted them to Realtor.com. He's definitely getting attention, making it the most viewed property online in the U.S.
If you're interested, this House of Cans could be all yours for just under $90,000.
And hey, who knows how much cash you'll make from recycling all those darn cans.