This is an archived article and the information in the article may be outdated. Please look at the time stamp on the story to see when it was last updated.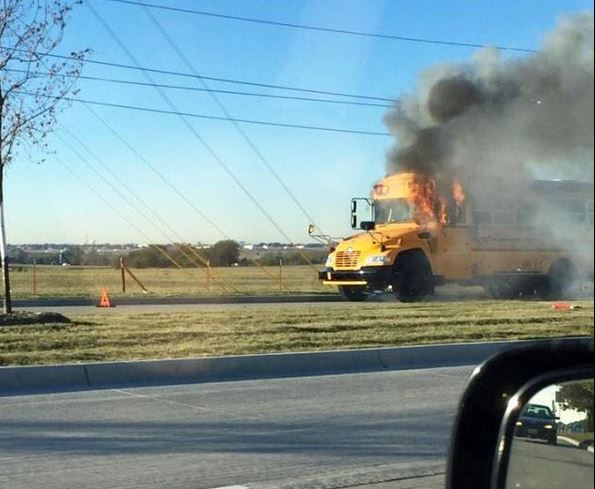 FRISCO, Texas — When you put your kid on the school bus, you don't expect it to go up in flames!
That's what happened to some Frisco middle school kids after their ride transformed into hot wheels Tuesday morning.
Frisco ISD reported the bus driver saw smoke coming from the engine and got everyone off before the shiny new 2015 Blue Bird bus turned into a crispy critter.
So much for a Magic School Bus, huh?
The district has now pulled four more out of service. They've also called in mechanics to inspect their brand new batch of buses.
Turns out they've only had them a week! Hope they saved that receipt.
A preliminary report reveals an electric panel on the driver's side of the bus is the likely cause for this week's hot mess.
But back in July, more than 2,000 Blue Bird buses were recalled for steering problems and propane fuel leaks. Yikes!!
Hey parents, if you live in Frisco, you might want to think about carpooling!