This is an archived article and the information in the article may be outdated. Please look at the time stamp on the story to see when it was last updated.
SPANISH FORK, UT -- However cute they may be, when it comes to expenses, kids are the gift that keep on taking! And that "taking" starts immediately after they leave the womb.
Meet new father Ryan Grassley.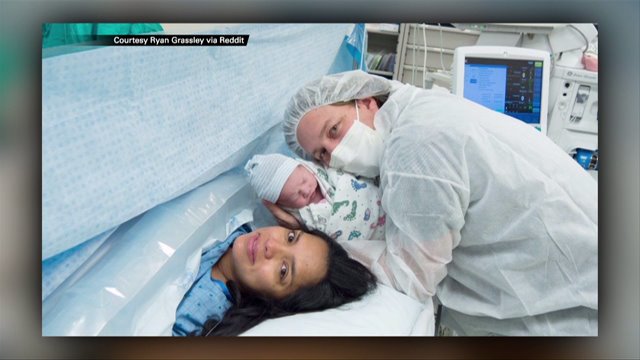 After he and his wife welcomed their newborn son in a Utah hospital, they were asked if they wanted to do skin-to-skin contact as soon as possible. The couple opted to do so but were later surprised that it came at a price -- $39.35!
Out of amusement, Grassley posted a pic of the bill online, which quickly went viral. He then took it a step further by creating a GoFundMe to collect the $40.
He's already surpassed his goal.
Hey, a little extra money with a newborn always helps.
Memo to all new parents out there, you've been warned -- if you want to hold your baby right after birth, be ready to let go of a few extra bucks.