This is an archived article and the information in the article may be outdated. Please look at the time stamp on the story to see when it was last updated.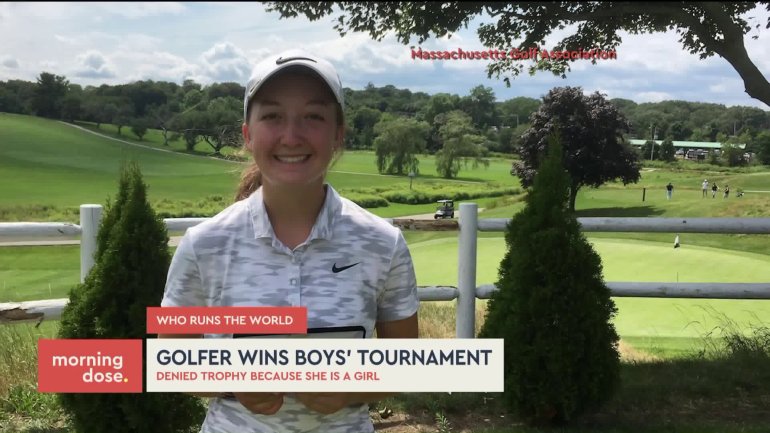 A high schooler from Massachusetts is making headlines after winning a boys golf tournament.
The reason why people are so upset? She wasn't awarded the first place trophy, because she's a girl.
Emily Nash had the lowest score in the tournament, but the first place trophy went to a boy who was four strokes behind her.
It all has to do with the rules of the tournament.
According to the Massachusetts Interscholastic Athletic Association, girls can play in the boys' golf tournament as part of a team, but they aren't allowed to be entered as individuals.
Not only does Nash not get the trophy, she also doesn't get a spot in the boys state championships.