This is an archived article and the information in the article may be outdated. Please look at the time stamp on the story to see when it was last updated.
ARLINGTON — One HEB principal is in the hot seat, and he's getting more than a slap on the wrist. Viridian Elementary's principal,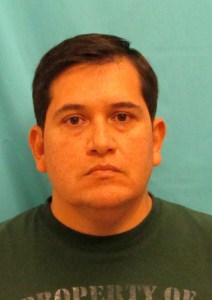 46-year-old Oscar Figueroa, was arrested at Stonebriar Centre Mall by Frisco police for online solicitation of a minor.
According to cops, Figueroa was never in contact with a child.
"The individual believed that he was communicating with the minor," Frisco Officer Chad Laprelle said. "And had actually gone to the mall to meet this minor and in actuality had met Frisco detectives."
Some may be surprised at how the communication started.
"We can confirm that this was through social media. There was a platform being used," said Laprelle.
It's no surprise the incident is leaving a bad taste in the mouths of parents.
"It's just a shame. People in such high office should really be more careful with what they do," one parent told NewsFix.
Frisco PD has a suggest on how to prevent an incident like this from happening to your child.
"What we really want to encourage folks, especially parents, especially summer time, know what your kids are up to. Know what your kids are doing. Know your kids' passwords," Officer Laprelle said.
Now, the case remains under the watch of Frisco's Criminal Investigation Division. Only time will tell if Figueroa will pass or fail.