This is an archived article and the information in the article may be outdated. Please look at the time stamp on the story to see when it was last updated.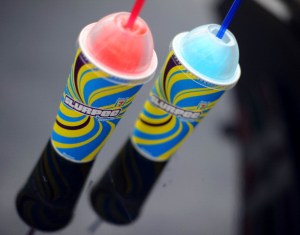 Brain freeze time. It's 7-11 which means it's Free Slurpee Day at 7-Eleven.
The convenience store giant is handing out free Slurpees between 11am and 7pm Friday in honor of its 87th birtday.
Can't make it by 7? No problem. The party goes on all week if you download the store's app.
There have been hundreds of flavors and tons of limited-time-only options introduced over the years. But the most unique flavors are the concoctions created by mixing all the flavors together. YUM!