This is an archived article and the information in the article may be outdated. Please look at the time stamp on the story to see when it was last updated.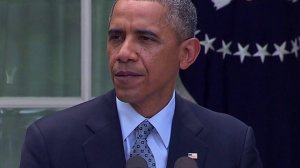 DALLAS — President Obama got a warm welcome from Governor Perry as he arrived in Dallas Wednesday afternoon.
Perry shook hands with the President on the tarmac after Air Force One landed at DFW Airport. They both flew together on Marine One to Dallas Love Field then headed straight to a private residence for a fundraiser.
The President is on a tight schedule. He's only in Dallas for four hours before heading to Austin, and he's getting slammed for not visiting the border during his two-day trip to Texas.
But White House officials are coming to his defense, saying many of the president's top aides have already been to the border and made detailed reports on the problems there.
Obama's trip comes one day after asking  Congress for $3.7 billion in emergency spending to get more resources to the border.