This is an archived article and the information in the article may be outdated. Please look at the time stamp on the story to see when it was last updated.
OAK BROOK, IL -- Looks like McDonald's went from chicken fingers to Twitter fingers. Their tweet to Donald Trump landed them in hot grease.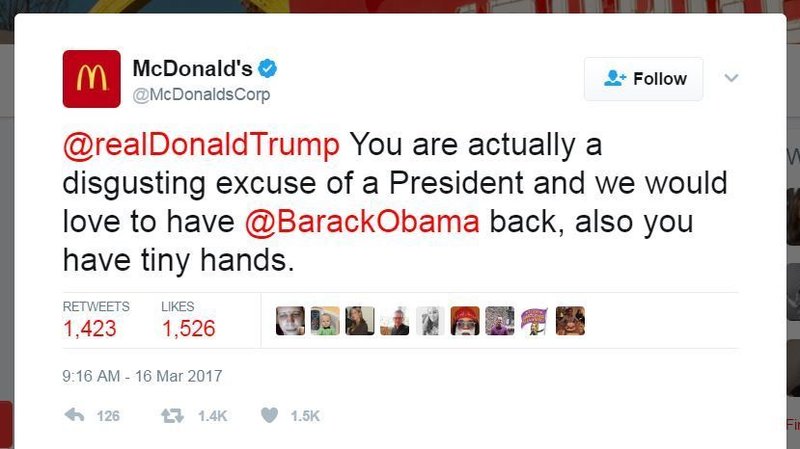 The tweet was only up for 20 minutes before it was deleted. But we all know that's enough time for things to get out of hand (no matter the size).
Even though people would like to think the super-sized diss came from Ronald McDonald himself, the company says its account was actually hacked.
Twitter notified us that our account was compromised. We deleted the tweet, secured our account and are now investigating this.

— McDonald's Corporation (@McDonaldsCorp) March 16, 2017
Riiiiiiight ... who hacked y'all? The Ham-burglar? Well, alternative facts or not, this kind of Twitter beef got us hungry for more!