This is an archived article and the information in the article may be outdated. Please look at the time stamp on the story to see when it was last updated.
VALLEY RANCH -- It's pretty safe to assume anyone who goes by the nickname "Overlord Kraken" might have a few quirks here and there. Those quirks were on full display Tuesday as Greg Hardy met with the media for the first time since returning from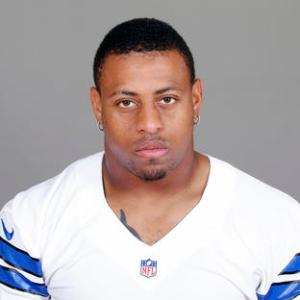 suspension.
Whenever asked about his troubled past, Hardy decided to respond with a simple, "God bless you."
But Hardy caused some controversy with another statement concerning his performance expectations in his first game back, "I hope I come out guns blazing."
Well, that created a stir seeing that Hardy was accused last year of pushing his ex-girlfriend onto a bed full of weapons.
When asked how he viewed four-time Super Bowl quarterback Tom Brady, he had this quip, "Same way I did last time I saw him, hopefully on the ground."
But according to the Dallas Morning News, that wasn't all he had to say about Mr. Brady.
"Have you seen his wife? I hope she comes to the game. I hope her sister comes to the game," Hardy said.
But controversy or not, one thing all Cowboys fans can get excited about is Hardy's enthusiasm to finally join the team on the field.
"I'm a Dallas Cowboy, dream come true, big star on my helmet," Hardy said. "Jerry Jones up there checking me out every week, so I'm ecstatic, happy and elated."