This is an archived article and the information in the article may be outdated. Please look at the time stamp on the story to see when it was last updated.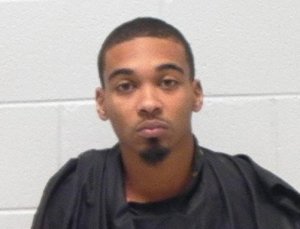 CARROLLTON, Ga. — Police in Georgia have arrested the father of 15-month-old twin girls after he left them in a hot car in western Georgia, where outside temperatures were in the 90s.
Asa North, 24, left twin daughters Ariel Roxanne and Alynah Maryanne in a car "for a period of time," according to Carrollton police Captain Chris Dobbs.
Dobbs said neighbors heard screaming Thursday evening and called 911; when police arrived at the family's duplex, the twins father, Asa North, was trying to revive them in a kiddie pool and family members were trying to cool the twins' body temperatures with ice packs.
They were taken to a local hospital but did not survive.
Asa North faces two counts of involuntary manslaughter and two counts of reckless conduct. Police say North had been drinking, but it's not yet known if alcohol was a factor in the girls' death.
"We do believe alcohol is involved," Dobbs said. "We do believe the father, sometime throughout the day, he had been consuming alcoholic beverages."
Blood-alcohol test results were expected Friday.
The girls' mother was out of town visiting a sick relative, but has since returned. The car the twins were left in has been impounded.