This is an archived article and the information in the article may be outdated. Please look at the time stamp on the story to see when it was last updated.
GARLAND-- June 19th is not only Juneteenth, but also World Sickle Cell Awareness Day.
If you're wondering what Sickle Cell Disease looks like, just take a look a Darian Smith from Garland.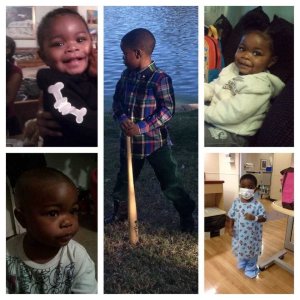 "I'm eight-years-old. I like to play video games for fun," Darian said.
Sickle Cell Disease is an inherited blood disorder that has historically affected mostly African Americans.
Though Darian looks like a normal kid, his life has been far from normal.
"If you meet him for the first time, you'll automatically fall in love with him," Darian's mom Charda Ramson said.
"Usually, it starts off really slow. He'll complain of pain like it hurts in a certain area. Then, it progresses really fast."
"It feels like a hammer inside my body, hammering nails," Darian said.
Darian has spent a large portion of his young life in and out of hospitals. For now, it seems it's only going to get worse before it gets better.
"His Sickle Cell has gotten so severe that the medicine is almost not working. The morphine is not working. So, he's really suffering every time he's in the hospital," Ramson said.
His only chance for long-term survival is a bone marrow transplant, but finding a matching donor will be a difficult task.
Only about 6 percent of Americans are registered bone marrow donors in the United States.
So,  Darian's mom hopes his story will inspire people to help make a difference.
"I believe everyone should make an effort to help someone else. Especially our children and give them a chance to live, a chance to grow, a chance to experience life like everyone else," Ramson said.