This is an archived article and the information in the article may be outdated. Please look at the time stamp on the story to see when it was last updated.
FORT WORTH – The funeral home owners accused of leaving decaying bodies inside an abandoned building have been charged.
Fort Worth police arrested Rachel Johnson Friday at her home.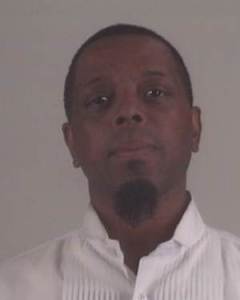 An arrest warrant has also been issued for Dondre Johnson. Both are charged with seven counts of abuse of a corpse.
The bodies were found Tuesday inside Johnson Family Mortuary. The owners were given an eviction notice. They moved out, leaving several bodies behind.
"I've been smelling it for a few days now," Joyce Haynes said between tears.  "I've cleaned out my trash cans, everything.  I thought that there might have been a dead animal around my house.  That is so sad."
Dondre Johnson's twin brother, Derrick, also worked at Johnson Family Mortuary. No word if he will face charges.
If you believe you might have a loved one whose remains were among those recovered, call the Tarrant County Medical Examiner at 817-920-5700.