This is an archived article and the information in the article may be outdated. Please look at the time stamp on the story to see when it was last updated.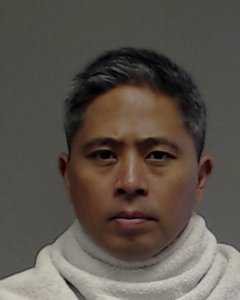 CELINA – A Frisco man has been arrested for allegedly inappropriately touching teen girls working in Celina clothing stores.
Jonathan Ong Aviles, 46, had been identified as the suspect involved in offenses of unwanted physical contact with female employees of local retail businesses in Celina; Aviles turned himself into police May 15. He was taken to the Collin County Detention Center on two arrest warrants for 'Assault Causes Physical Contact' — Class C misdemeanors — and bonds totaling $4,000.
Police were called May 3 to four Celina retail businesses, all of which employed teenage females, where reports were given of an Asian male coming into the stores, starting conversations with the young ladies, and telling them he was a producer and wanted clothes for a popular television show he was shooting.
One victim was asked to try on clothes the man said he was considering; when she did, the suspect put his hands around the the girl's waist and asked her what her most attractive physical quality was.
Another victim reported the man inappropriately touching her above the waist.  Both told police the man asked how they felt about posing nude and traveling to Los Angeles.
Aviles could be seen on video from store security cameras in Celina, Frisco, and Prosper.