This is an archived article and the information in the article may be outdated. Please look at the time stamp on the story to see when it was last updated.
Here's a guy you need to warn your kids about.  
Police in Fort Worth say he's tried to kidnap several children near schools, most recently, near Woodland Springs Elementary. This loser tried to lure a child by saying their mother was in the hospital.
A week earlier, he tried the same thing near Caprock Elementary.
Those kids did what any kid should do when there's a stranger danger: run away and tell a grownup you know!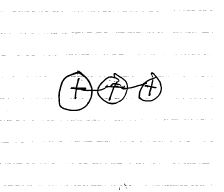 So who is this guy? Cops made a drawing based on what the kids are saying. He's got a distinctive tattoo: 3 small crosses in circles on his right bicep.
If you see him call the cops. If your kids see him, tell them to run!
Call 911 or Crime Stoppers at 817-469-TIPS.