This is an archived article and the information in the article may be outdated. Please look at the time stamp on the story to see when it was last updated.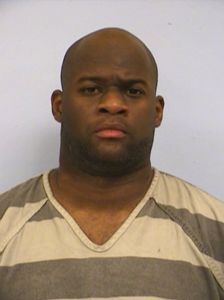 AUSTIN — Austin police arrested former Texas Longhorn and NFL quarterback Vince Young late Sunday for allegedly driving while intoxicated.
An arrest affidavit says an officer noticed Young at a red light near Sixth Street and the I-35 service road; after the light turned green, Young sat for nearly 10 seconds before getting on the highway without using a blinker, then drifting between lanes.
According to the affidavit, Young was reported as both "uncooperative" and "polite" in addition to "having a strong odor of alcohol on his body and was laughing.
The 32-year-old was booked into the Travis County Jail with bond set at $2,000; he was released Monday morning.
Young now works at the University of Texas; while quarterback, the Longhorns won a national championship against USC in 2006. He was the third overall player taken in the NFL draft, going to the Tennessee Titans. Young also played for the Philadelphia Eagles, Buffalo Bills, and Green Bay Packers before going to the Cleveland Browns. He was cut in 2014.