This is an archived article and the information in the article may be outdated. Please look at the time stamp on the story to see when it was last updated.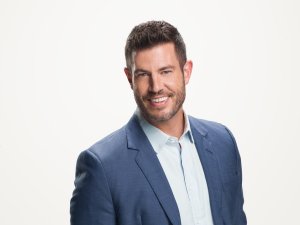 Former NFL quarterback Jesse Palmer has a new gig!
And no ladies, it's not another season of the Bachelor.
But he'll soon be hitting your TV screen five days a week!
That's right. The Daily Mail announced, Monday, that Palmer will be the host of its new show Daily Mail TV, which will premiere across the U.S. on Monday, September 18.
"It's going to be so much fun to watch.  A lot of breaking stories," Palmer said.
He said the show will be an extension of the online newspaper and will include some great guests, and something for everybody.
"Whether it's politics, news, celebrity news, sports technology, crime," said Palmer.
Before joining the Daily Mail TV, Palmer was a news correspondent for ABC's Good Morning America.
He's also a football analyst at ESPN, which is something he'll continue to do as he takes on the new show.
So brace yourself as the biggest online newspaper in the world takes over your television this fall!
It'll air weekdays at 4p, right before NewsFix.